Welcome to
"TEFLTALK"

Resources

What is Teachitworld?
Teachitworld is a unique online resource for English Language teachers. Together the libraries house 2,931 pages of classroom materials, computer-based (or 'whizzy') tasks, audio files, teaching ideas, images and newsletters, all created by working teachers and – thanks to our team of contributors – constantly growing. Teachitworld's subscription services, offering editable content and online access for ICT lessons, enable us to function as a small, no-frills business, but more importantly, to share a proportion of revenues with our contributor network of teachers in the classroom. Teachitworld is a sister site to www.teachit.co.uk – a tried and trusted education resource used by thousands of English teachers in the UK and further afield.
Other resources
The Phonetic Script Font Tool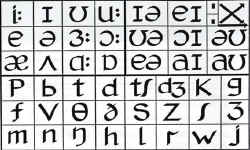 Visit any of these web sites to choose a tool to enable you to type the Phonetic script.
http://www.phon.ucl.ac.uk/resource/phonetics/
http://www.e-lang.co.uk/mackichan/call/pron/type.html